Hindi Film is the new Emirati featured movie written and directed by Ahmed Zain Alhashmi, the movie was produced in Abu Dhabi and it will be released very soon to the UAE cinemas.
The film features Khalid Alnuaimi, along with other Emirati actors such as (Omer Almerasi, Saqer Mohamed, Jasim Baqer, Zayed Alobaidali, Uhood Alnuwais, Naser Kareem, Adel Abdo, Saeed alhashmi, Lucy Lyasheva, Michael Crameri, Abdulaziz Mohamed Alhashmi, Saeed Mohammed, Hussien Abbas, Yaser al Shamsi).
Hindi Film فيلم هندي – Official Trailer 2023
Hindi Film فيلم هندي – Official Poster 2023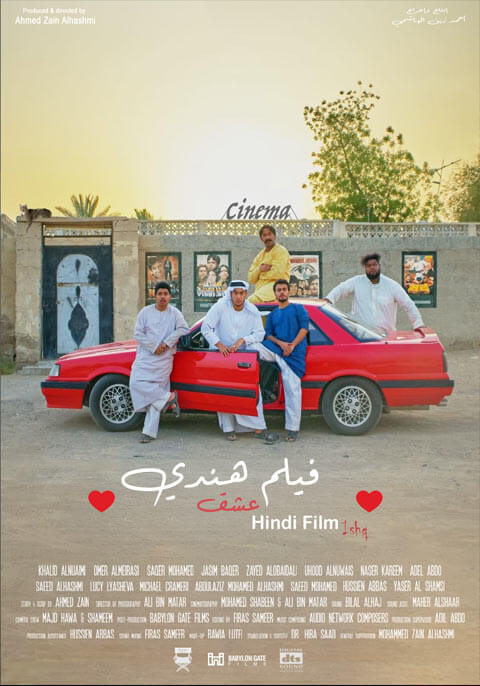 The full post-production of the movie was performed by Babylon Gate Films LLC (Firas Sameer) including:
Video editing.
Sound editing (fixing and mixing).
Visual effects VFX.
Sound effects SFX.
Color Correction & Color Grading.
Subtitling.
5.1 surround sound.
DCP conversion.
Trailer.
Poster design.