Want to have Hollywood Film Look for your Movie project? Having footage and want to convert them into a Movie project? Need to add some Special Effects to your footage? Is Poster design your requirement?
You are at the Right Place.
Babylon Gate Films story
This is me Firas Sameer, the founder of Babylon Gate Films and your friend once we work on your first project I established the Babylon Gate films based on an old dream of mine to work on a video production services since I was a kid and today I can say I achieved some of my goals in this field.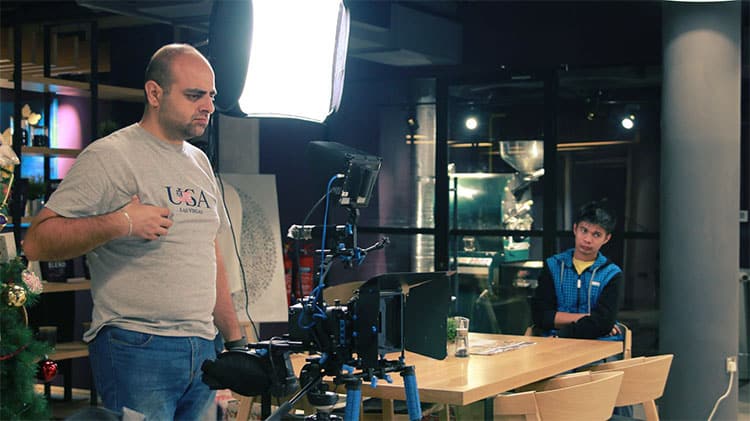 I studied filmmaking and film production to add value to my career along with my professional expertise in the film industry in terms of Film Directing, Video Editing, Color Correction and Grading, Sound Editing and Mixing, Special Effects ... etc.
It was hard for me to achieve the success stories I had so far during very tough times being and working as an engineer in my daily life, but I made it ...!! based on my own gifts and talents in art, I born as a gifted painter and sculpture but during my life, I had the passion of being a movie director because I have that artistic vision and the required creativity.
I won several international Awards and Recognitions for my own professional artwork from different recognized International festivals and entities... and the success is still happening.
Our Services
Now if you want to be part of our success you can contact us directly or check what and how we can help you with you projects by visiting the Our Services page.