"I Don't Know" is our new short film which will be released in 2019 theatrically and currently it is under the post-production process, it has been shot during April 2019 and directed by Firas Sameer.
The film is talking about the childhood raising environment which affects the human being when he is raised either positively or negatively along with other deep details represented in a surreal film style.
I Don't Know Official Poster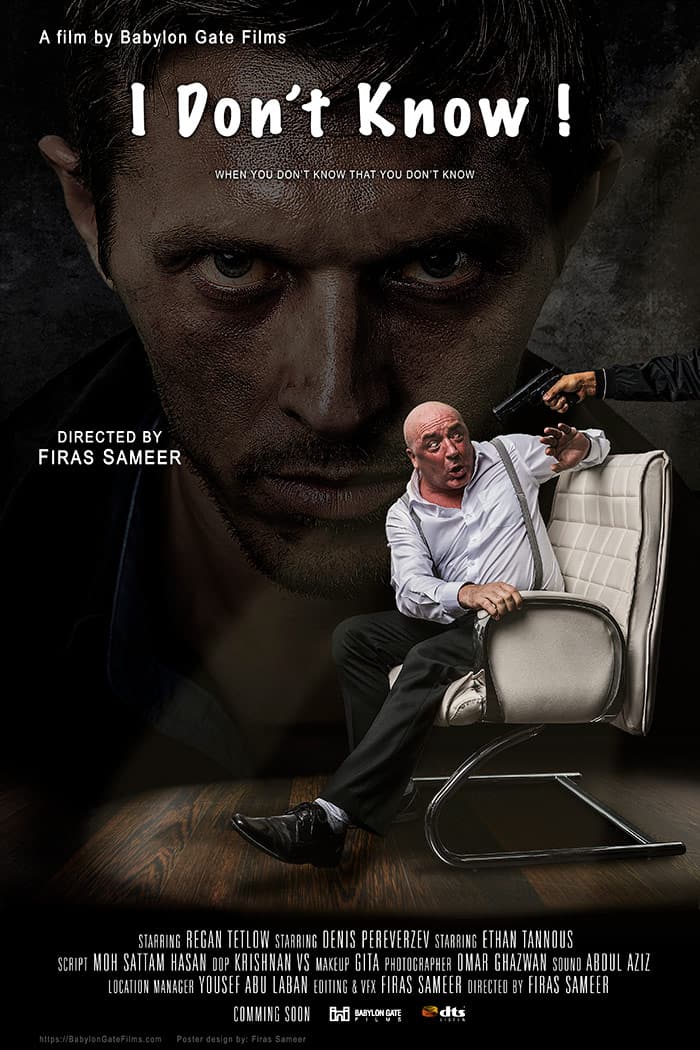 I Don't Know Official Trailer

I Don't Know short film details:
Tagline: When you don't know that you don't know.
Film Genre: Drama, Horror
Release Date: 2019
Starring: Regan Tetlow, Denis Pereverzev and Ethan Tannous.
Script: Moh Sattam Hasan
DOP: Krishnan Vs
Makeup: Gita
Photographer: Omar Ghazwan
Sound: Abdul Aziz
Location Manager: Yousef Abu Laban
Editing & Vfx: Firas Sameer
Directed by: Firas Sameer
I Don't Know – Behind the Scenes