When the Iraqi National Symphony Orchestra Features documentary participated in the Baghdad International Film Festival last year in its fifths edition has got a great feedback from the audience who attended the film in the screening.
An unforgettable moment

Also, some of the pioneer Iraqi filmmakers along with other reporters have shown interests in the films rich information that presents the history of Iraq since early in the forties of last century from a perspective of the Symphony Orchestra.
Dr. Ammar AlAwadi (BIFF co-founder with Taher Alwan) also praised the INSO documentary film and shared his opinion with me regarding the idea and rich historical content with me, "Your film is so Valuable… and worth making a seminar to discuss it" that was his valued words which I consider as another award for the film.
The Maestro of the Iraqi National Symphony Orchestra Mr. Abdul Razzak Al-Azawi was there in the screening added his valued positive feedback for the film he participated in.
Media were also interested to make some TV interviews with different famous Iraqi TV channels regarding the participation in the BIFF 5th Edition 2013 and the story behind the INSO Documentary film.
With Al-Itijah TV channel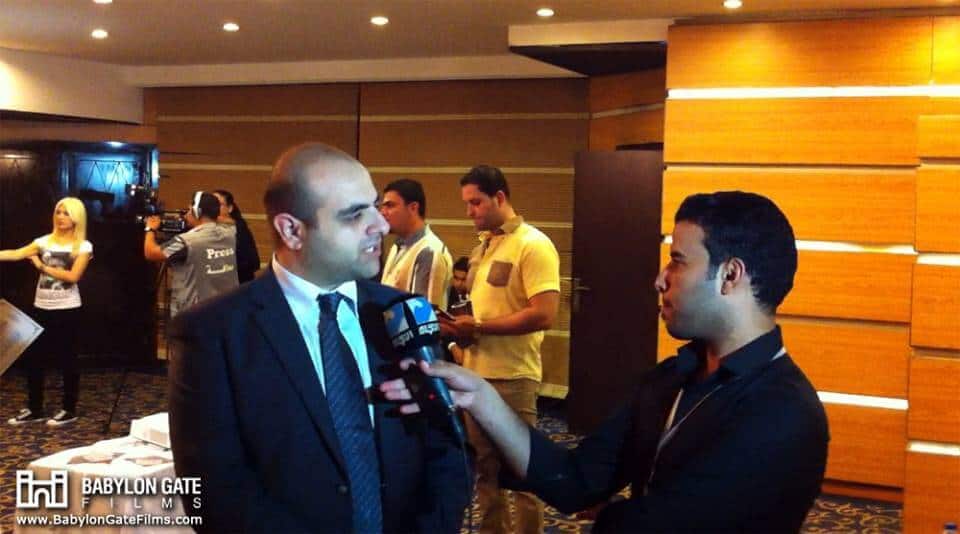 With Albaghdadyah TV channel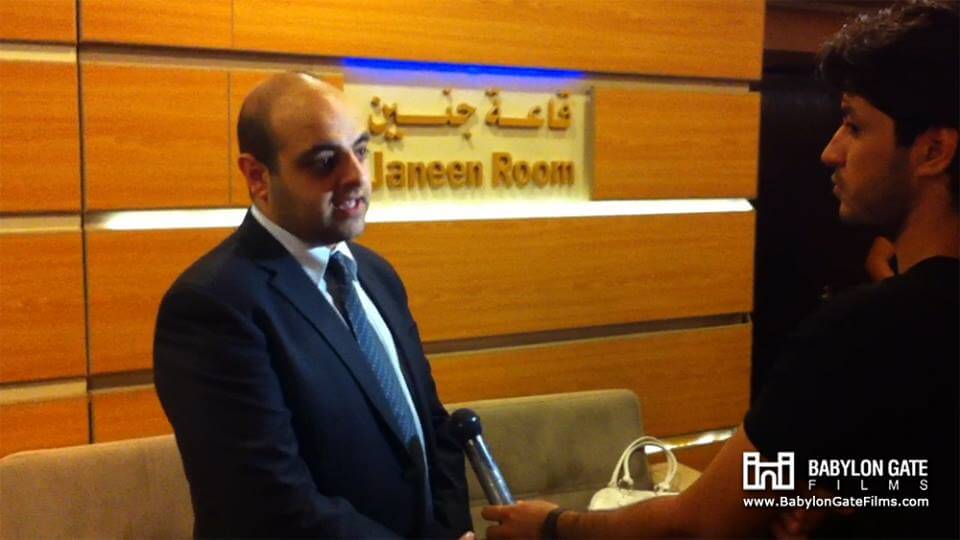 With Dijlah TV channel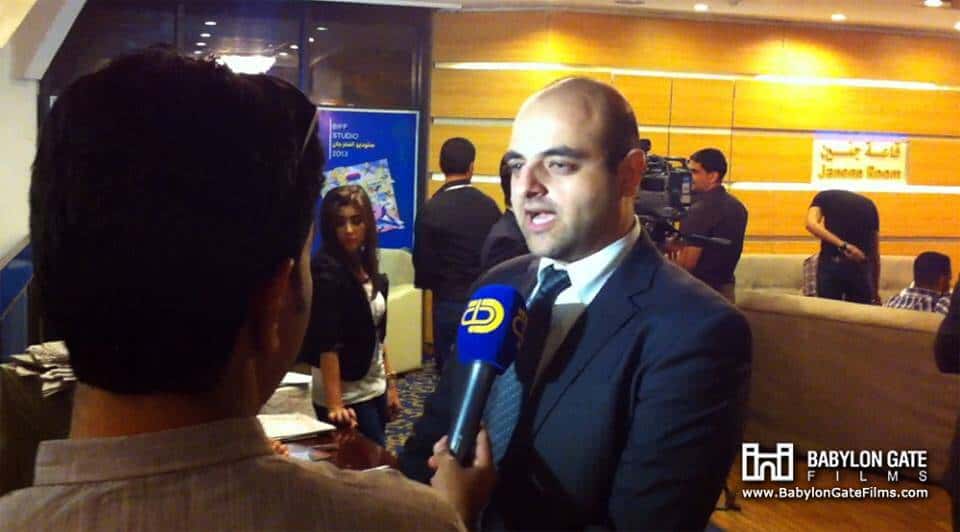 With Huna Baghdad TV channel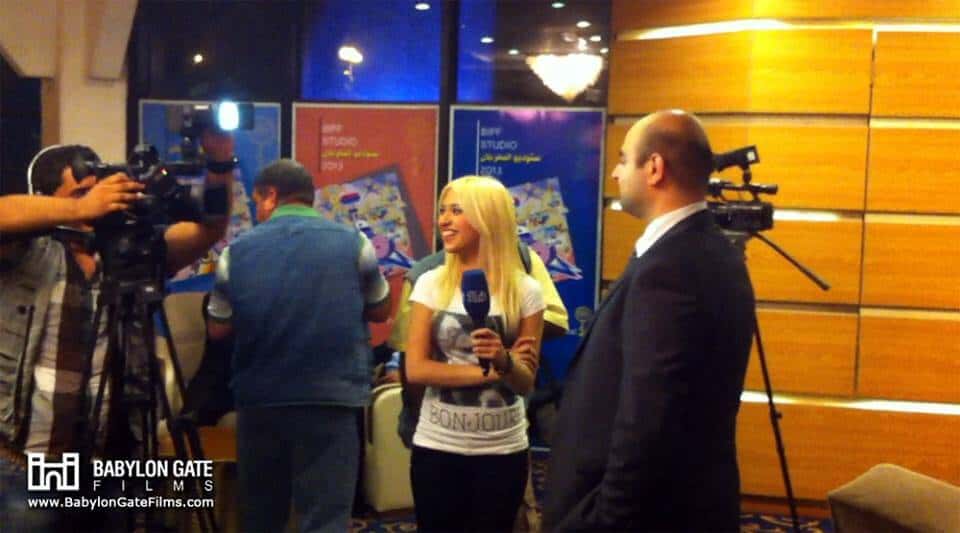 With Naynawa Alghad TV channel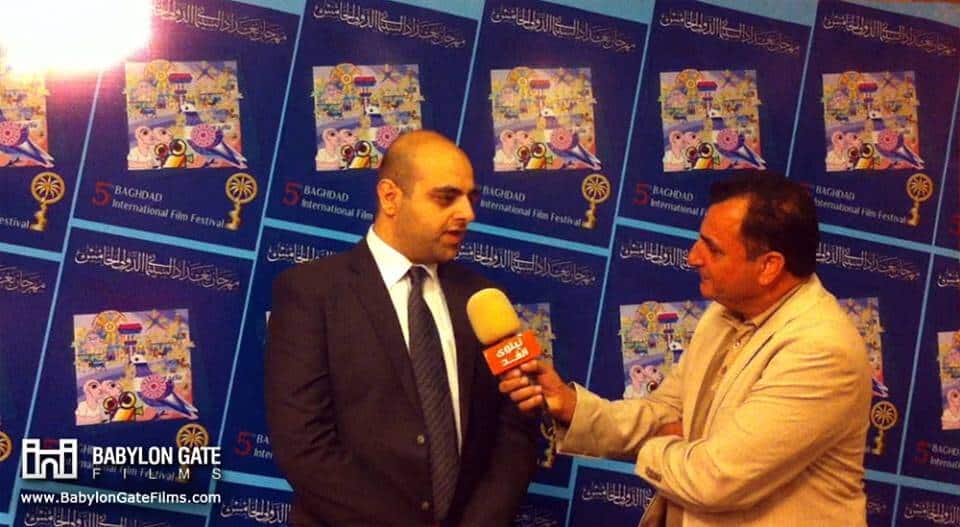 With AlSumaria TV channel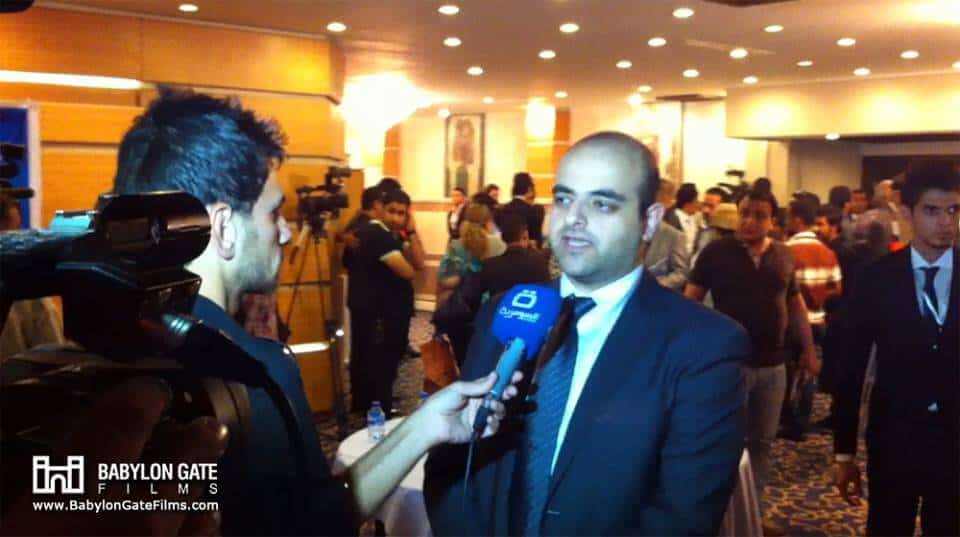 It is important to mention that the INSO Documentary has won the Silver Award from California Film Festival 2012 and Rising Star Award from Canada International Film Festival 2013 before the participation in the Baghdad International Film Festival.
You may check the below link for more info regarding those awards:
International Awards for INSO Documentary
A great moment of chat and greetings with Dr. Salih Alsahen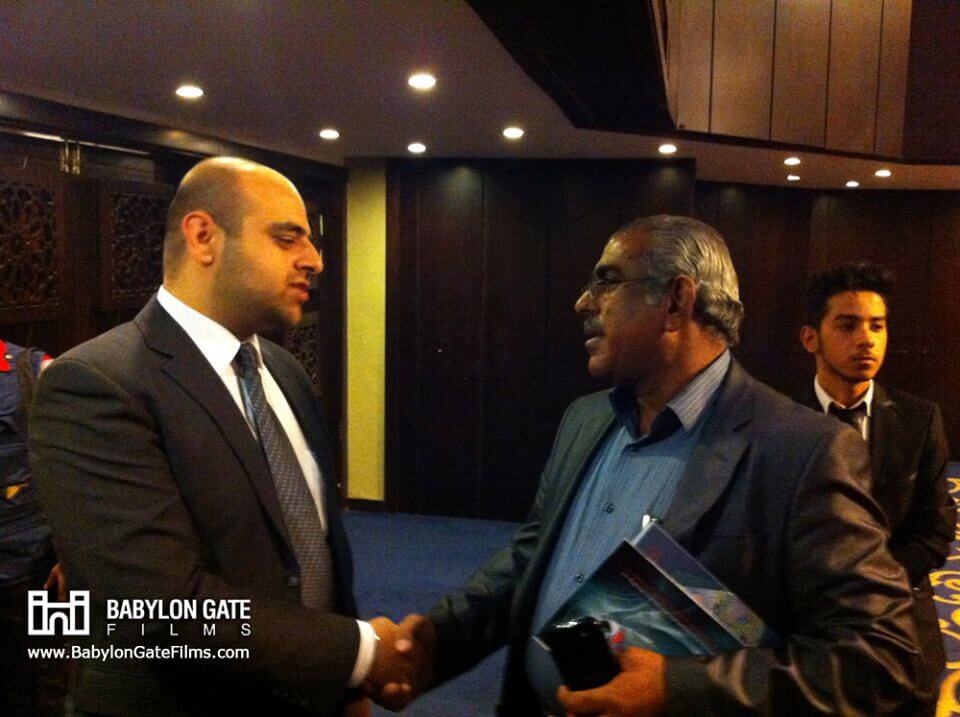 Another greeting from the interviewer Majeed Alsamarai for the INSO appreciation.
With Katia Jarjoura one of the BIFF jury members.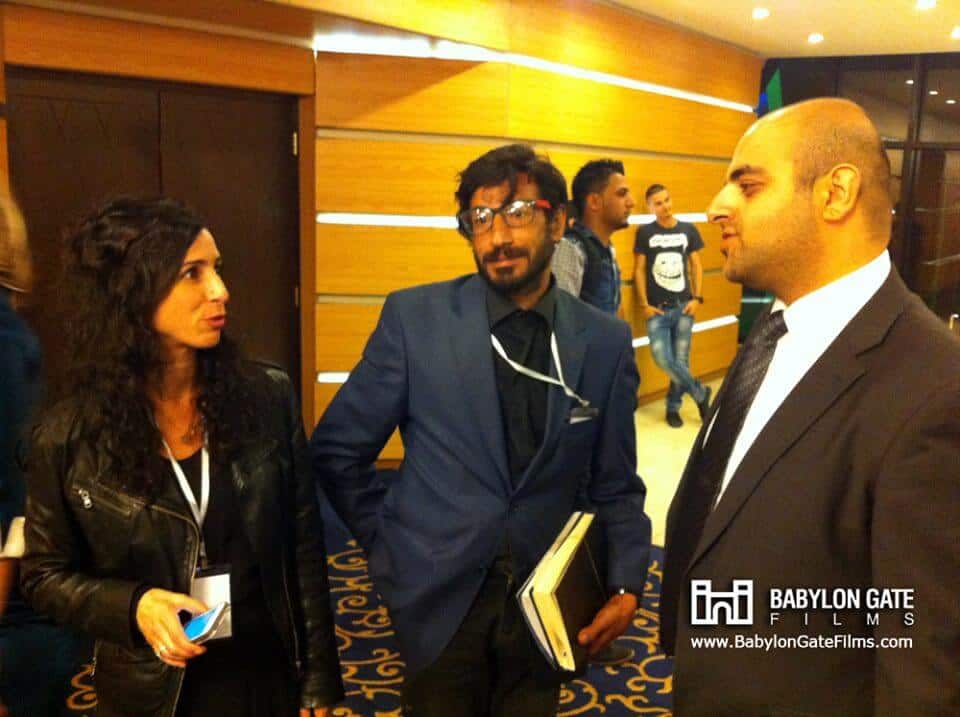 A great chat was also with Ammar AlAradi (BIFF Co-founder) regarding the INSO documentary film.

Baghdad International Film Festival was fun and I will definitely participate there again with my new coming projects.