We've just completed a big Emirati featured movie project titled "Lisa" written and directed by Emirati director Ahmed Zain "Director of Grand Mother's Farm 1 & 2" which will be participating in the coming Dubai International Film Festival DIFF this year 2016 and then will be released into Gulf cinemas early of 2017.
Babylon Gate Films participated in full post production for the movie, that include:
Sound Editing.
Graphics.
Colour Correction and Colour Grading.
Sound conversion to dolby 5.1 surround.
Titling and Arabic/English subtitling.
DCP conversion.
Movie Poster.
Movie Trailer.
Lisa Movie Info
Director & Scriptwriter: Ahmed Zain
DOP : Ian D Murphy
Editor : Firas Sameer (Babylon Gate Films L.L.C.)
Cast : Ayman Khadim, Nasser Al Dhanhani, Ali Al Shehhi, Laura
Rating: PG
Contains: Requires Parental Guidance
Lisa Movie Story
Lisa is a foreign student from the United Kingdom, who studies at the New York University in Abu Dhabi. As she prepares for her senior project, her professor suggests that she film a documentary about an Emirati family in Al Ain. During the course of her filming, she discovers and experiences the kindness and generosity of Emirati society through the family.
Movie Poster
Click on the poster to full preview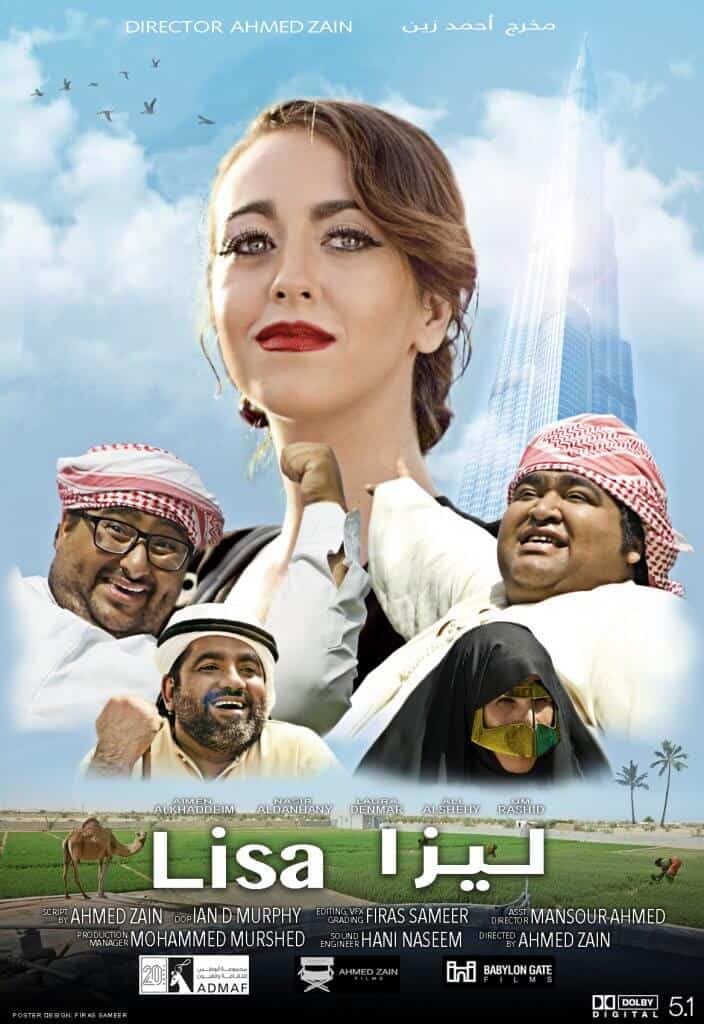 "Lisa" The Making Of
The production period of "Lisa" movie took around 14 days of continuos shooting in different locations spread to Abu Dhabi, Alain and Dubai hence the below video will provide more details about the Making of Lisa.